Hearing Assessment Center, LLC's Bel Air, MD Office
Call Us Now
Call or text us now at 410-709-0818 or send in the form and get your questions answered.
2103 Laurel Bush Rd, Ste A
Bel Air, MD 21015
Monday and Wednesday: 8:30am-4:30pm
Schedule an appointment with our qualified Bel Air, MD audiologists for your hearing loss, hearing aids, or a hearing test.
Discover what we've accomplished for so many others in Bel Air, MD who were experiencing hearing loss. We can help you, too.
Hearing loss can feel isolating. But it doesn't have to be that way. At our Bel Air, MD, location we're more than just hearing aids. We can help you identify the cause of your hearing loss through hearing tests and a hearing health evaluation to determine what treatment options will work best for you.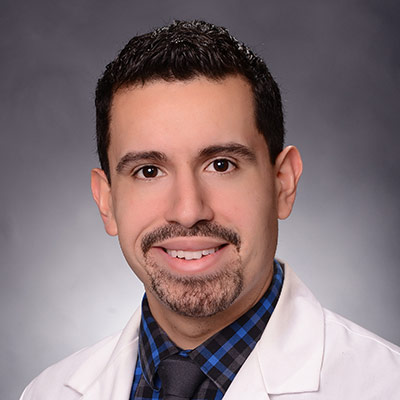 Donald A. Guillen, Au.D.
Doctor of Audiology
Dr. Donald A. Guillen earned his doctorate from Towson University and completed his clinical fellowship at the Hearing Assessment Center under the tutelage of Dr. Rory Cernik.
Read more
During his doctoral studies, his research focused heavily on the effect of degraded listening conditions (background noise and reverberation) on cochlear filtering as well as auditory brainstem encoding in normal and hearing impaired individuals. In particular, he was interested in understanding why hearing impaired individuals have a difficult time understanding speech in noisy environments while normal hearing individuals do not. He utilizes this in-depth understanding to properly treat hearing impairment clinically, as the applicability of this research is integral to the recommendations he makes on a daily basis. He now dedicates much of his time to the thorough evaluation and treatment of individuals with chronic tinnitus and hyperacusis. He has established himself in the community as a caring and well-versed tinnitus professional who has treated and assisted many of these individuals.
Dr. Guillen also thoroughly enjoys educating patients on the dangers of untreated hearing loss and serves as a Community Ambassador. He is passionate about the importance of addressing hearing loss. He frequently performs talks and provides hearing screenings at senior centers, local military retiree centers, hunting clubs, and other local organizations. Under this role, he has also had the privilege of assisting the international community through his work with the St. Clare Medical Outreach program, a Baltimore based program, which looks to lessen healthcare disparities between immigrants/refugees and the general population. Dr. Guillen has demonstrated a strong commitment to serving our local veterans and has taken on a leadership role in this area. Currently, Dr. Guillen is seeing patients in our Lutherville and Bel Air locations.
Expertise and Experiences
Spanish-proficiency certification from the University of Alcalá de Henares in Madrid. Dr. Guillen is the only bilingual audiologist in the Baltimore Metro Area.
Highly specialized in cerumen (ear wax) removal utilizing only non-abrasive methods to ensure a pain free experience.
Specializes in industrial audiology and worker's compensation claims. Has worked with numerous firefighters and police officers in the area, providing rehabilitative treatment to many of these individuals.
Accredited provider for the Hear Now Foundation program.
His professional interests and expertise include: tinnitus evaluation, tinnitus retraining therapy, the diagnosis and treatment of hearing loss, geriatric audiology, and cognitive hearing deficits and processing disorders.