Hearing Assessment Center, LLC's Nottingham, MD Office
Call Us Now
Call or text us now at 410-314-4626 or send in the form and get your questions answered.
Perry Hall
8615 Ridgely's Choice Dr, Ste 103
Nottingham, MD 21236
Monday – Thursday: 8:00am–6:00pm
Schedule an appointment with our qualified Nottingham, MD audiologists for your hearing loss, hearing aids, or a hearing test.
Discover what we've accomplished for so many others in Nottingham, MD who were experiencing hearing loss. We can help you, too.
Hearing loss can feel isolating. But it doesn't have to be that way. At our Nottingham, MD, location we're more than just hearing aids. We can help you identify the cause of your hearing loss through hearing tests and a hearing health evaluation to determine what treatment options will work best for you.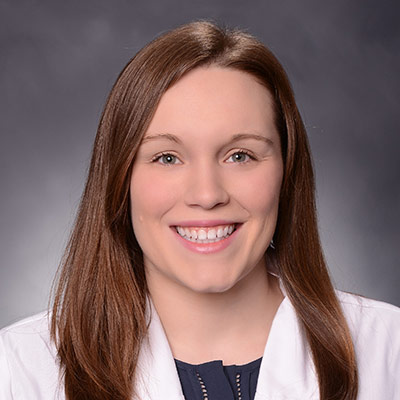 Katelyn Leitner, Au.D., F-AAA, CCC-A
Doctor of Audiology
Dr. Katelyn "Katie" Leitner is the audiologist who heads our Perry Hall/Nottingham office. She previously worked in our Lutherville and Bel Air offices.
Read more
Dr. Leitner takes pride in getting to know each of her patients, to form a longstanding doctor-patient relationship built on trust. By both listening to a patient's individual needs and through evidence-based practice, Dr. Leitner works in partnership with her patient to create an effective treatment plan while setting realistic expectations. Dr. Leitner underwent extensive training across various clinical environments while enrolled in graduate school at the University of Pittsburgh and has a passion for pediatric audiology. She stays current on the latest research and technology in order to best serve her patients in the diagnosis and treatment of hearing loss and tinnitus. When not in the office, she and her husband are avidly collecting passport stamps and hiking trails as they venture to as many of the U.S. National Parks as they can.
Expertise and Experiences
Certification of Clinical Competence (CCC-A) through the American Speech-Language Hearing Association (ASHA)
Certificate Holder-Tinnitus Management-CH-TM™ through the American Board of Audiology (ABA), 2020
2018 and 2019 Academy Scholar from the American Academy of Audiology (AAA) for earning more than 50 credit hours in continuing education credits over a two-year period.
Board Member at Large, Maryland Academy of Audiology (MAA)
Serves as a clinical preceptor mentoring 2nd and 3rd year Towson University audiology graduate students