Hearing Assessment Center, LLC's Warrenton, VA Office
(formerly known as Fauquier Hearing Services)
Call Us Now
Call or text us now at 540-495-8601 or send in the form and get your questions answered.
493 Blackwell Rd, Ste 311
Warrenton, VA 20186
Monday – Friday: 8:00am-4:30pm
Schedule an appointment with our qualified Warrenton, VA hearing experts for your hearing loss, hearing aids, or a hearing test.
Discover what we've accomplished for so many others in Warrenton, VA who were experiencing hearing loss. We can help you, too.
Hearing loss can feel isolating. But it doesn't have to be that way. At our Warrenton, VA, location we're more than just hearing aids. We can help you identify the cause of your hearing loss through hearing tests and a hearing health evaluation to determine what treatment options will work best for you.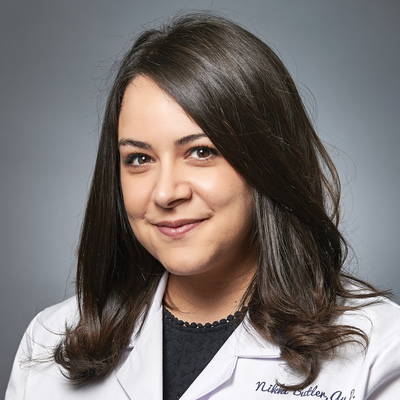 Nikki Butler, Au.D.
Doctor of Audiology
Dr. Nicolette "Nikki" Butler is the audiologist at our Warrenton, Virginia office. Dr. Nikki received her doctorate at East Tennessee State University.
Read more
She completed her residency at the Alaska Hearing and Tinnitus Center in Anchorage, Alaska. She has done extensive research in the area of auditory Working Memory. Working Memory is how the brain stores input from the ears. Her team focused on the relationship between speech comprehension and Working Memory. She has presented her research and some of the biggest events in the audiology world.
Dr. Nikki is certified by the American Board of Audiology. This certification demonstrates a commitment to professional standards, ethical practices, and continued professional development. Only 15% of audiologist have this distinction. She also holds a certificate in Tinnitus Management. Only a select few doctors have this qualification. People who suffer from tinnitus actively seek out Dr. Nikki's care; often times, patients will drive several hours for her treatment and care.

Dr. Nikki is the most passionate audiologist you will find. She has dedicated her life to helping those in her community who suffer from hearing loss and tinnitus. She understands how important hearing is to everyone's cognitive health and overall quality of life. Her main goal is to educate every single patient and, if necessary, treat these individuals with the highest level of care. Since moving to VA from Alaska, Dr. Nikki has developed a very strong reputation in the community.

When she is not serving her community, Dr. Nikki enjoys cooking, drinking copious amounts of coffee and exploring Virginia with her husband and two dogs.
Dawn Jeckell, BC-HIS
Hearing Instrument Specialist
Dawn Jeckell, BC-HIS is Board Certified by the National Board for Certification in Hearing Instrument Sciences.
Read more
This designation distinguishes her outstanding skills and professional expertise representing her initiative to excel beyond the standard requirements for hearing instrument specialists. She has been practicing as a hearing instrument specialist serving Fauquier County, VA for the last seven years.
Dawn is a certified associate of the Tinnitus Practitioners Association specializing in advanced diagnostics and treatment for tinnitus.

She also holds a Bachelor's degree in Psychology from George Mason University, Fairfax VA.

Dawn is sensitive and compassionate towards the needs of her patients and their families. She loves the close, personal relationships that she develops through helping her patients hear their best. She stays up to date with the newest hearing technology to provide her patients with the best opportunity to lead an active life through effortless hearing and communication.